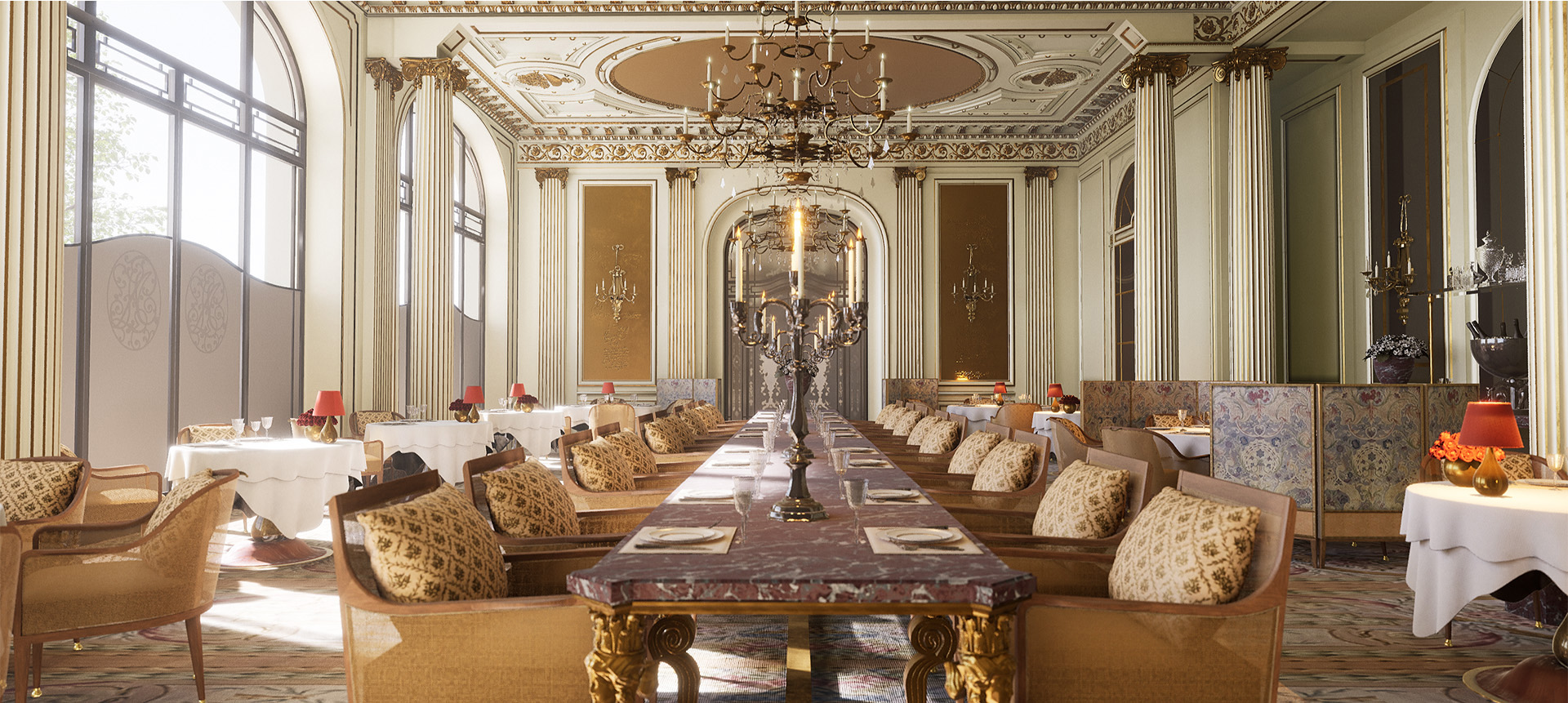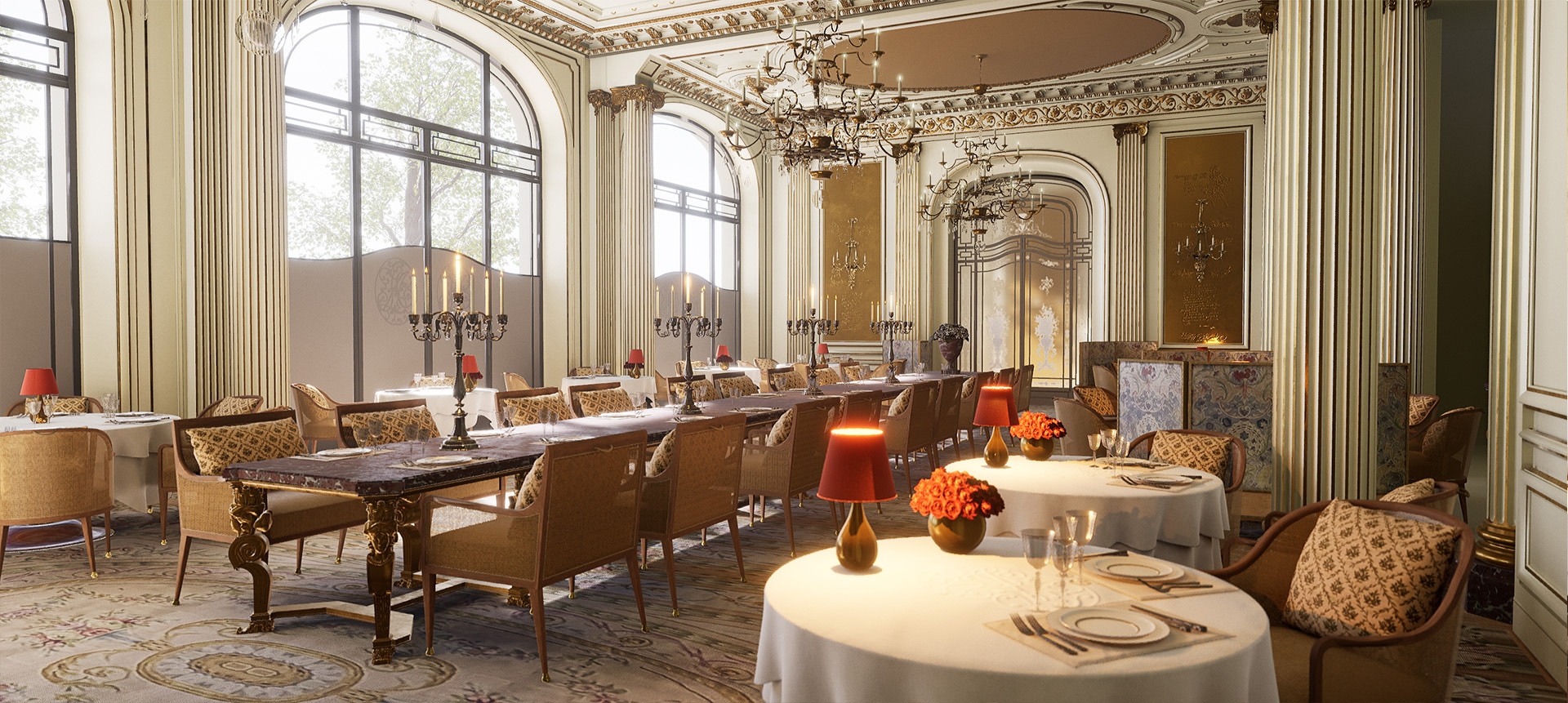 YEAR OF PRODUCTION : 2022 CLIENT : ARTBOX
This order from the company Artbox is a reproduction of the restaurant belonging to the Parisian Palace, The Plaza Athénée. The scene is fully navigable in day and night modes within a virtual reality headset on PC and mobile.
The scene is also navigable in Pixel Streaming: a technology for hosting the experience on remote servers. The user can then navigate in the scene via his computer, tablet or mobile without worrying about the performance of his hardware. Pixel Streaming requires an internet connection.