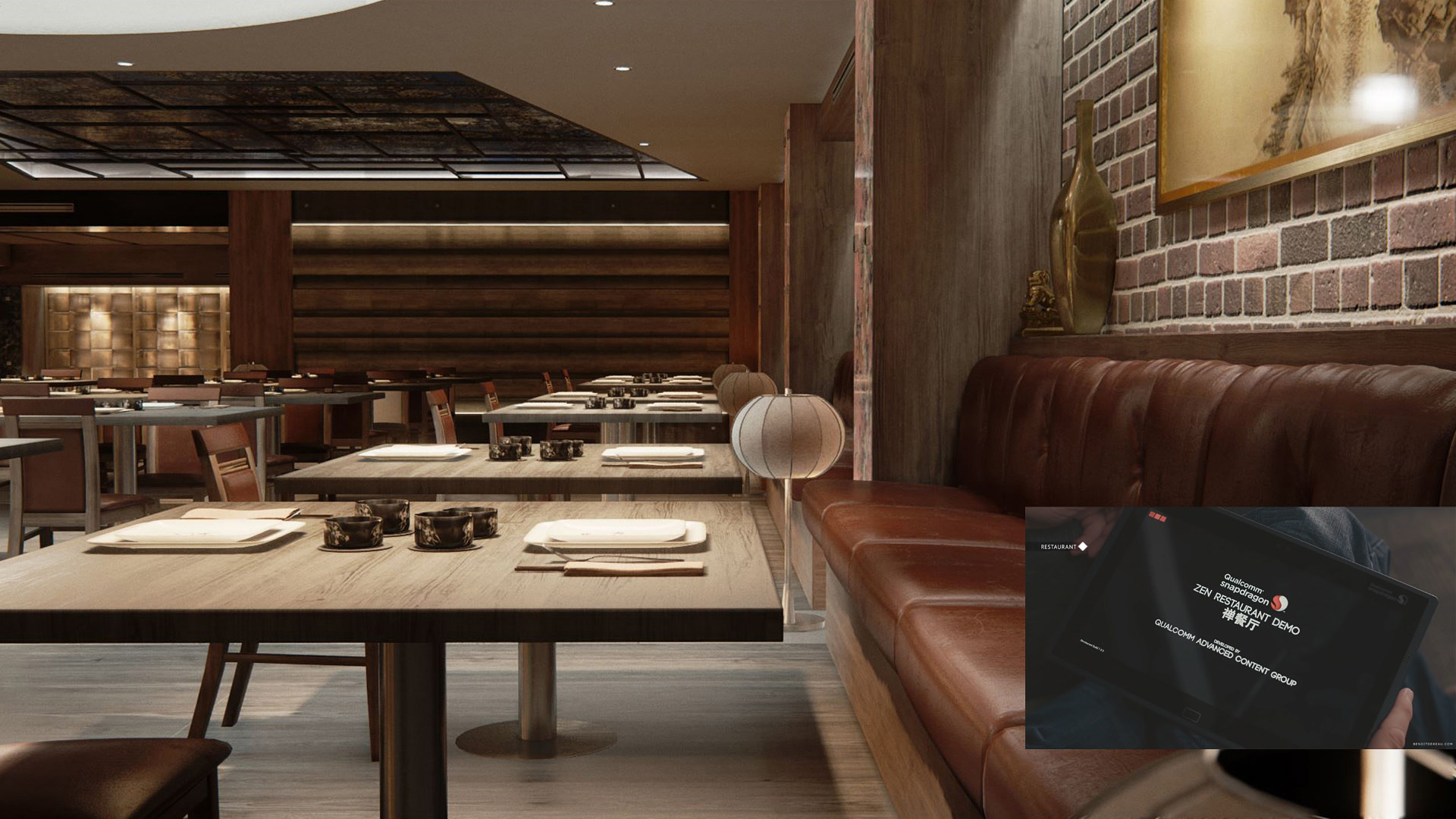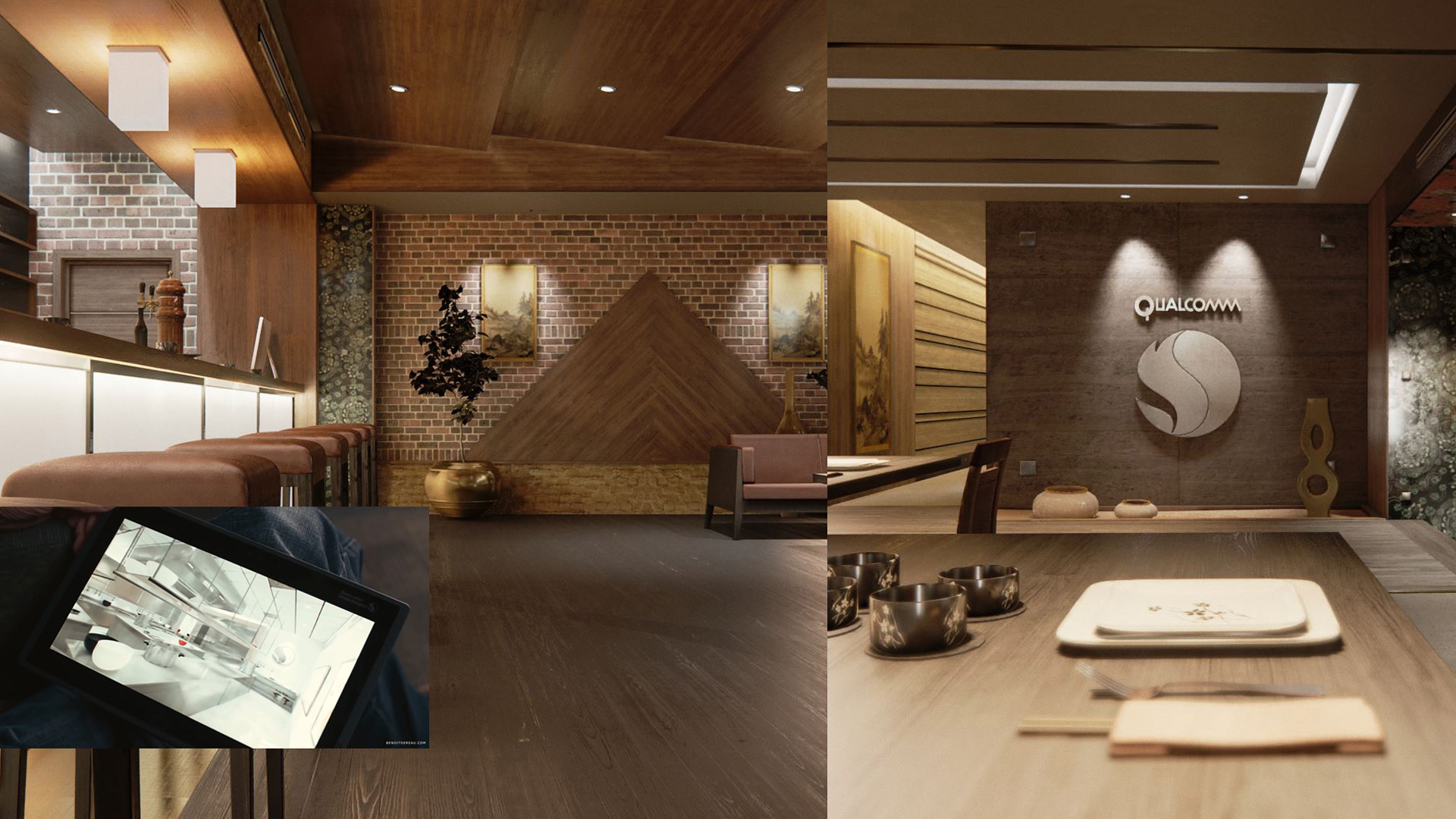 YEAR OF PRODUCTION : 2016 CLIENT : QUALCOMM
The Qualcomm Fusion restaurant is one of our creation for the famous company Qualcomm. Known in particular for the development of powerful graphics chips for smartphones, our studio had the mission of inventing a restaurant from visual references provided by the client.
During the official announcement of their Snapdragon chipset, this scene was highlighted at the heart of various trade shows around the world in the digital sector.